Are you and your sweetie in a dating rut? Whether you have been married for decades or have just been seeing each other for a few months it is easy to fall into comfortable, familiar patterns when you are together. There is a reason that dinner and a movie is a classic.
However, having fun together is one of the keys to a lasting bond and thinking outside the box in terms of activities, locales, and even times for dates can help you do just that.
No matter your budget, your time, or your physical abilities, there is an adventurous date out there for every couple. Here are a few ideas to get your own creative juices flowing.
1. Act Like a Kid Again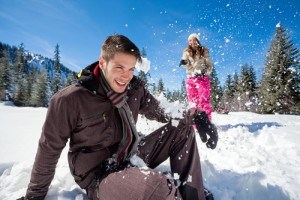 Amusement parks, both the traditional and the water-filled versions, are not for the under 12 sets alone. Experiencing classic spaces or discovering new rides as an adult is a completely different experience from what you remember as a child.
As a couple,
riding everything from roller coasters to a lazy river allows you to step away from the "serious" aspects of life
and have a little fun.
2. Feed Your Need for Speed
Whether you love NASCAR and Formula One or simply love pushing the pedal to the metal on the freeway, racecar and go-kart courses are a great way to play it fast and loose, literally!
Depending on your budget, driving skills, and location, options include everything from getting behind the wheel of a real racing vehicle to riding along with a professional driver.
3. Get a Little Messy
From colour runs to the gruelling Tough Mudder circuit, working out together has never been so much fun. If you are both already in shape, just sign up for one of these unique and memorable races. If not, take some time to hone your skills and build your stamina before embarking on a new course together.
4. Load 'em up and Shoot 'em Out
If both you and your sweetie are okay with guns, a date night spent at the shooting range can be a really exciting, stress-relieving experience. Most ranges require that users take safety classes first, and others require that you bring your own gun. Make sure you check out these details and remember that anytime a firearm is involved safety is the key.
5. Rough It
This is not for everyone, but
camping offers couples a unique opportunity to bond by taking them away from the distractions of the modern world.
By unplugging for the weekend or even just one night, you give over to each other and are forced to find ways to entertain yourselves without modern comforts.
6. Get Creative and Silly
If you are especially bold and especially broken, there are still a ton of ways to be fun and adventurous on a date.
Like little children engaging in pretend play, design games as you walk around your home town or down crowded city streets. Use fake names, draw hearts with messages in chalk on random sidewalks, or grab your camera and a pair of boots and make a photo diary of a "Day in the Life of the Invisible Man."
You can even stage a series of photos that suggest you went on an adventure and then post them online to goof your friends and family.
7. Go Somewhere Random
Depending on your time, and your budget, there are two ways to do this. The faster and cheaper is to get into the car or onto public transit and go somewhere you have never been before, be it a neighbourhood or a town.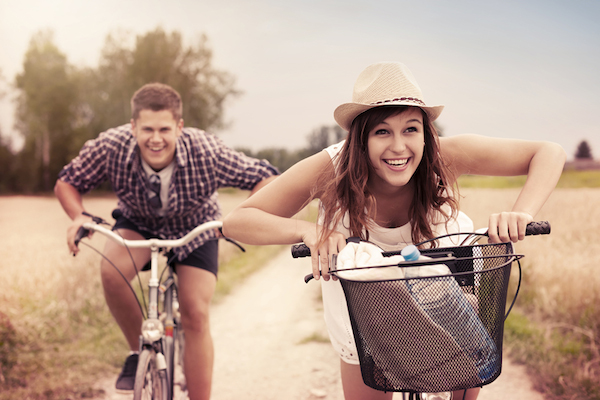 If you have the time and the means, an even more
adventurous idea
is to go to the local airport or train station and buy two tickets on the cheapest next departing flight/train and stay wherever it ends up for the weekend.
A relationship should be treasured, with each passing moment spent with him/her cherished.
Are you doing everything right but still feel something missing? If so, then it's time to check with a trusted breakup/relationship coach,
Brad Browning
, to help you get your relationship back on track.